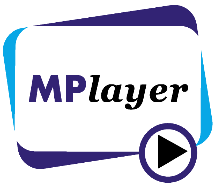 Have u ever been
frustrated
, because u could not get u r media player , play the
video
u downloaded . Sure if u had been in the net for long u musta had such a situation .
But , luckily there is a single player , which could play almost 98% of the formats available online . Wanna know what it is , yeah
Mplayer
.
It is a movie player , available for many systems & platforms . It can play any normal MPEG,Mp3 .... to the rarest and mostly not working Matroska container formats , NuppelVideo etc .... ( believe me , only this & only this player , played the "Potter" film i once downloaded .. , not even Matroska's recomended player did !!! ) .
Also ( if u r not a complete up to the brim kinda newbie !! :)) ) , It has a very wide range of output drivers , yeah the one from X11,XV,OpenGL.. to ATi,3dfx and Matrox . ( it can even use MPEG hardware decoder .. )
It also has , what a normal media player has , like On screen display ,subtitles , etc...
Juz look to this
page
, to see what it can really do ..
Only disadvantage , u would see , is that it doesnt have a GUI ( thats cause its power is from the command line .. ) . But third party Gui's by other members are also available..) .
Only the linux binary has a GUI .
The best part , im gonna tell u is that , the player is available for
"FREE" .
Yeah its under the GNU GPL Licence . ( Even the source is free .. if u want it .. )
So i think u musta had the taste , what a true , powerfull Open Source software can do ...
One thing i wanna tell u , is that this player is fighting its way against
Software Patents
( this because , mplayer could play any format , mostly it should not play .. for eg Windows Media Video should be played only by a Microsoft licenced player .. ) .
So it's our job to support , the player for fighting against the patents . We can do this by explaining to others the "No use " of patents & why it should not be there .
Mplayer also currently takes
Donations .
This would surely , encourage the developers .
So i think i have done something for this wonderful player , ( campaining .. :) )
What about you ??
Support the player , Let Open source GROW !!!!!!
Wishing with Warmth ,,
The CAT